Team Building
Being a part of a group/team is one of the greatest experiences in life.
One of our greatest desires is to help groups grow in unity. We believe that our team building games help groups unify and help them develop by building: communication, trust, and problem solving skills. Each game puts your group in a different scenario that requires them to work together to accomplish the task set before them.
Our team building activities are a fun yet effective way to help your group grow in these areas. These games challenge you as an individual and as a group. After each game the facilitator will debrief with the participants to draw out unifying principles and point everything back to a biblical principle.
Some of the games are strictly problem solving and require little to no physical exertion, while others are very high energy and require the entire group to work together. All games are fun and exciting. We will work with you to make sure we meet the needs of your group. A meal can be provided upon request for a fee.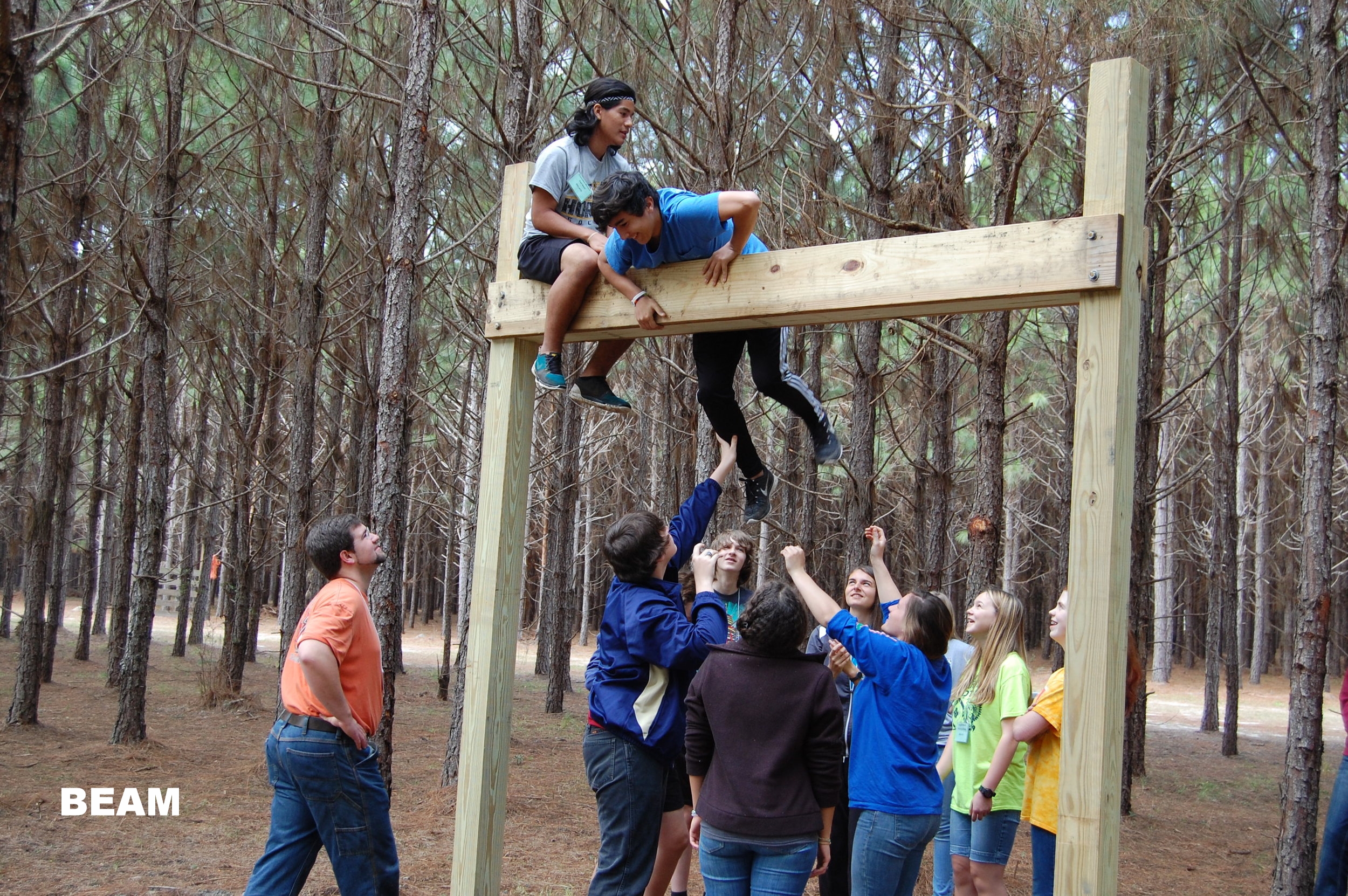 Day RATES
$20.00 per person for a group of 30 or less

$18.00 per person for a group of 31-40

$16.00 per person for a group of 41 or more
The Beam

Human Ladder

Mission Impossible

A-Frames

Wild Woozy

Spider Web
Whale Watch

Trust Fall

Everybody up

Islands

And many many more!
A minimum number of 10 people are required to participate in the team building activities.
Every person, including adults, must sign a participant form and have it notarized to participate in the team building activities.
Have A Question About Our Team Building?